Activities on Ko lanta and Koh lanta informations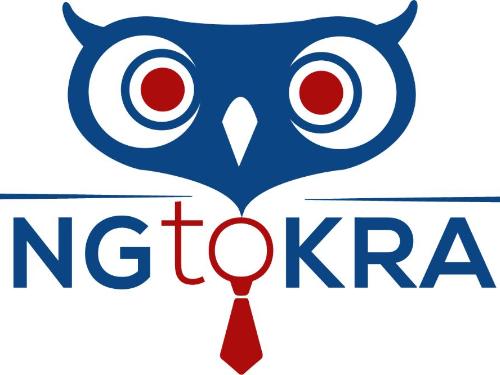 Welcome to Booking To Krabi Tour and Transfers
We are a professional and reliable travel and tour company with over 20 years experience in the industry. We pride ourselves in taking care of all of our guests needs and providing a safe, friendly and stress free holiday. We know organizing reliable tours and transfers can be difficult, let us take care of this for you while knowing you are in safe hands. Please contact us at www.bookingtokrabi.com
Activities on Koh lanta,Koh Koh lanta National Park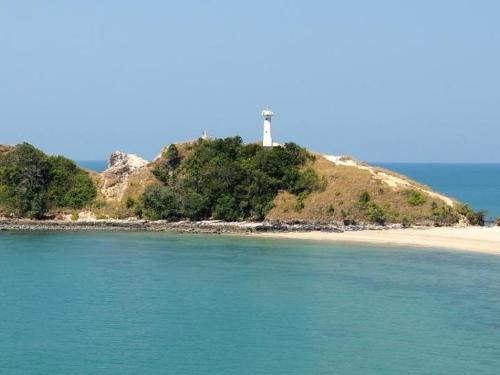 Amantra Resort and Spa is located not far from Koh Lanta National Park, If you have needed more information about Activities on Koh Lanta, or Ko Lanta,Please go to www.bookingtokrabi.com or ask us at the reception .The park's highlights are its twin beaches that stretch out on either side of a high rocky peninsular cliff, known as Ta Noad Cape, with a picturesque old lighthouse at its highest point. A climb up to the lighthouse is a must for the panoramic views of both beaches, the impressive surrounding cliffs and several islands. If you have more than a couple of days on Lanta, save the national park for a clear one.
Activities on Krabi,Krabi Resorts,or Krabi Information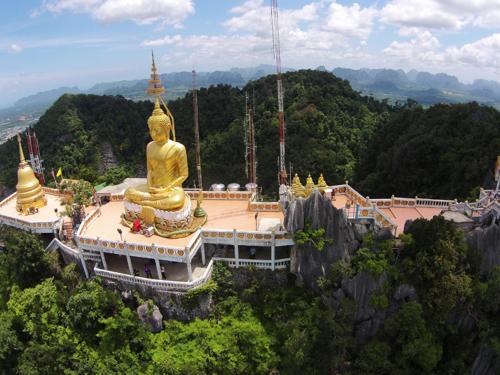 Krabi Resorts, or Krabi Attraction there are many options for your family to choose and also at Amantra Resort and Spa on Koh Lanta, Krabi Thailand we have this services for you. Please visit us at www.bookingtokrabi.com or ask is at the reception. The
Tiger Cave Temple
(
Thai
: วัดถ้ําเสือ,
RTGS
: Wat Tham Suea) is a Buddhist temple northeast of
Krabi
,
Thailand
. One of the most sacred Buddhist sites in the province, it is well known for the tiger paw prints in the cave, tall
Buddha
statues and the strenuous flight of stairs to reach the summit. The foundation of the temple dates back to 1975 (B.E. 2518) when a Vipassana monk named Jumnean Seelasettho (Ajahn Jumnean) went to meditate in the cave. During his meditation, he witnessed tigers roaming around the cave.This discovery led to naming the temple Wat Tham Suea. Another legend says that an actual huge
tiger
used to live and roam the cave.The naming of the temple also comes to discoveries of a tiger paw prints on the cave walls, and also the bulge of the cave resembling a tiger's paw.
Krabi Tours,Koh lanta tours,4 Island Tour, by Traditional Longtail Boat from Krabi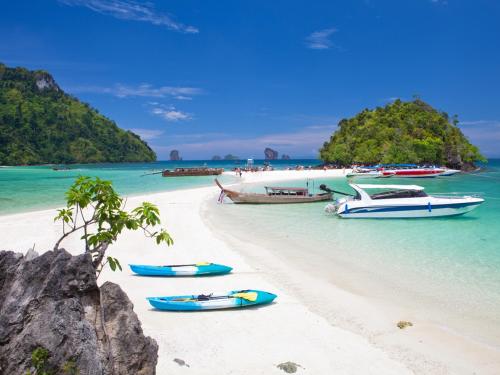 The Classic Islands Tour of Krabi, Tour on Krabi, Tours in Koh Lanta or jus Visit us at www.bookingtokrabi.com


Enjoy Island hopping in a traditional longtail boat from Krabi to the separated sea at 4 islands where you can relax on pristine beaches, explore the surroundings, swim in the crystal clear waters of the Andaman Sea and snorkel in the coral reef.
What can you expect!!
On this classic Island tour, you will travel by traditional longtail boat to the 4 Islands closest to Krabi coast.The tour stops at Phra Nang Cave Beach. A beautiful beach on the Railay peninsula with spectacular limestone cliffs and white coral sand. Enjoy exploring Princess Cave where Princess Goddess is believed to reside and swim in the crystal clear water.
Then visit popular Poda Island. Ideal for sunbathing on its white sandy beaches and snorkeling in the coral reef.
Feeling hungry. Enjoy a picnic lunch on the beach and admire the beautiful surroundings